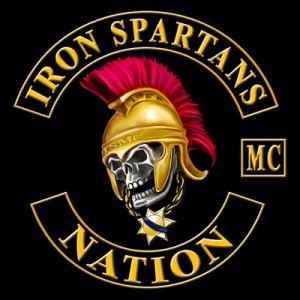 The Iron Spartans Motorcycle Club was founded by a group of friends, known as the "original seven." After riding and patching with another law enforcement motorcycle club, we felt our philosophical ideals would best be served on our own, which was the impetus for creating the Iron Spartans Motorcycle Club. We all share a love for riding motorcycles. We ride skillfully and confidently. While many of our members are current or former law enforcement motorcycle officers, not all are, and all officers who ride are welcome.
We enjoy the freedom of the open road, the camaraderie of our brotherhood, and good times accordingly. We are law enforcement officers first and foremost and abide by the conduct expectations of our profession.
The "IRON SPARTANS" name & ISMC Center Patch Design are Trade Marked and cannot be duplicated in any matter without written permission from The Iron Spartans MC.